Destination
Blue Mountain
Information

Tour Plan

Location

Gallery

Frequently Asked Questions
Hiking at Old Baldy, Hoggs Falls and Blue Mountain
What's included
Additional Information
Availability: December - March
Additional Prices
Private Tours: From $790 CAD$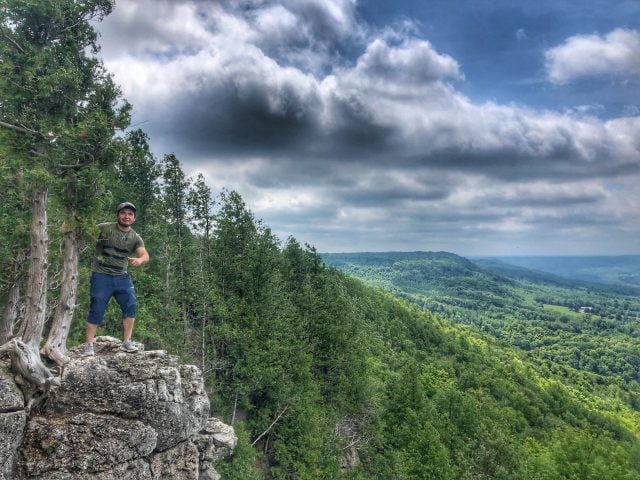 Join us for one day tour to Blue Mountain region. Visit Hoggs Falls, Blue Mountain village and hike Old Baldy Conservation area.
We will start our day at Hoggs Falls. Hogg's falls are considered one of Grey County's best-kept secrets!
Our next stop will be at Old Baldy Conservation area. The Old Baldy Conservation Area Old Baldy Lookout Trail is a 4.3 kilometer loop trail located near Grey Highlands with an incredible view of Beaver Valley.
?
Our last stop will be in Blue Mountain village. We will walk around Blue Mountain village and give a free time to explore the largest ski village in Ontario. You can visit one of the local restaurants or coffee shop. We will also drive you on the top of the hill so you can enjoy a beautiful view of Blue Mountain village and Georgian Bay.
Meeting point:
8.00 am – Dufferin Mall in front of Beer Store
8.30 am – Wilson Subways station passenger pick up and drop off
Return transportation in 12 passenger van or minivan
Bottle Water, Granola Bar
Guided Snowshoeing
Snowshoe rental (winter)
Park Fees
Breakfast, Lunch, Dinner, Drinks
Face Mask
Travel Insurance
Personal Expenses
Snow Pants and Gloves Rental
Snacks
Water
Lunch
Breakfast
Rain Jacket
Hiking or running shoes
Sun glasses
Availability Private Tours

8am

10.00 am - 11.00 am

11.30 am - 2.00 pm

2.30 pm - 5.00 pm
8am
Pick Up
8:00 am Dufferin Mall, Beer Store 904 Dufferin Street
8:20 am Wilson Subway Station (Pick up and drop off area) Brampton Williams Pkwy Carpool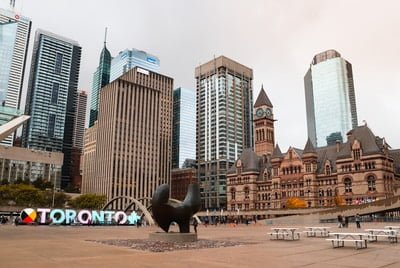 10.00 am - 11.00 am
Hoggs Falls Hiking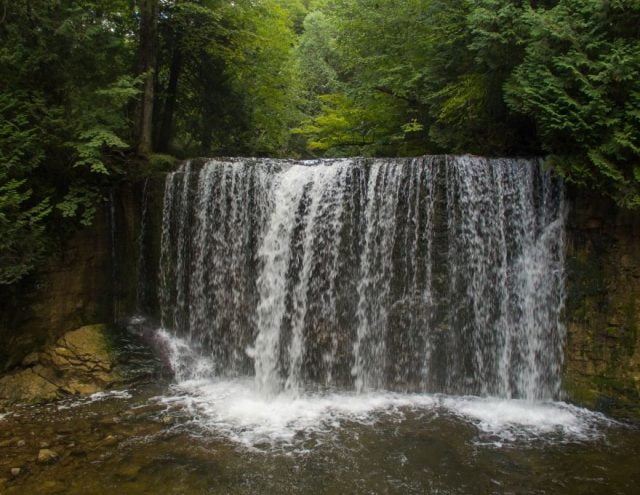 11.30 am - 2.00 pm
Old Baldy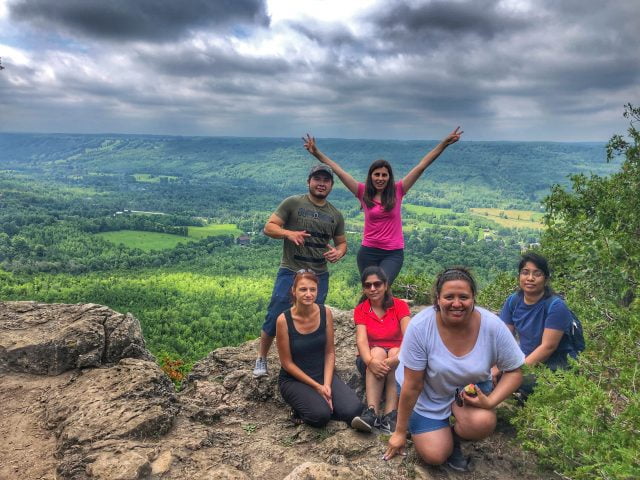 2.30 pm - 5.00 pm
Blue Mountain
Blue Mountain Village Sightseeing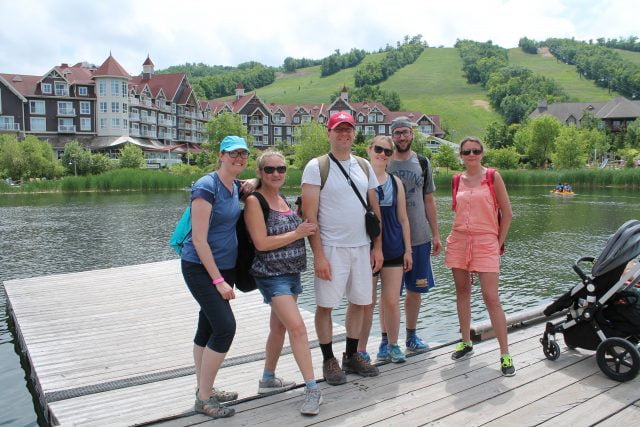 What are the Covid-19 Health and Safety Measures?
We take seriously all health and safety measures and we ask you to stay home if you are feeling sick and have fever. On our tour all customers and tour guides have to:
- wear mask in the van
- practice social distancing
- use hand sanitizer
- wash hands
- sneeze and cough into their sleeve
- don't share food and drinks unless they are from same household
Do I need any hiking experience?
No, you don't. Our tours are designed for beginners.
What is the age group joining the tour?
The average age group is 25-40 however we can have younger or older people joining the tour. As we are small groups only, everyone gets along together very well.
Can I get a refund if I cancel the tour?
You can reschedule the tour 14 days before the tour. Unfortunately we won't be able to reschedule if you will give us less than 14 days notice.